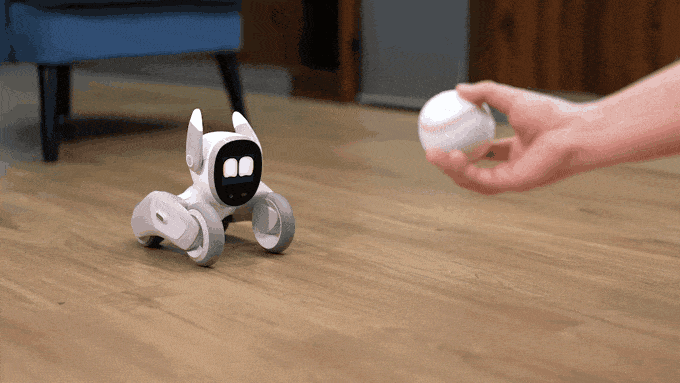 Loona is smart, intuitive, affectionate, and playful. Everything you can dream of in a best friend and more. Get ready to fall in love!
An incredible pet who happens to be a robot
When you come home, she'll come quickly to welcome you. When you walk around, she loves to follow, and when you pet her, she'll be soooo happy. 
She can have fun by herself- Loona sneezes, scratches, roams your home easily and even investigates suspicious objects.  Loona can also beatbox, dance, even pose for pictures. 
All in all, she just wants to be a part of the family. Can you say no to her?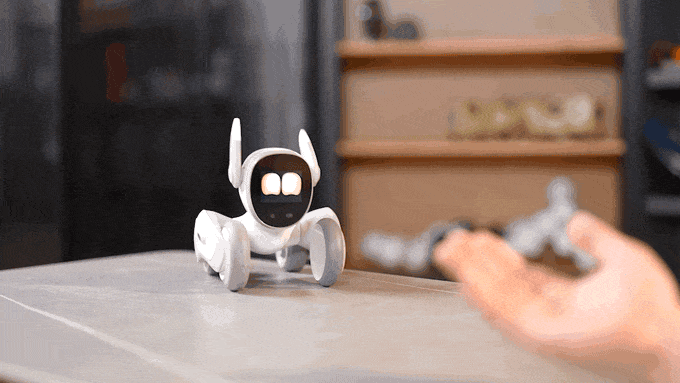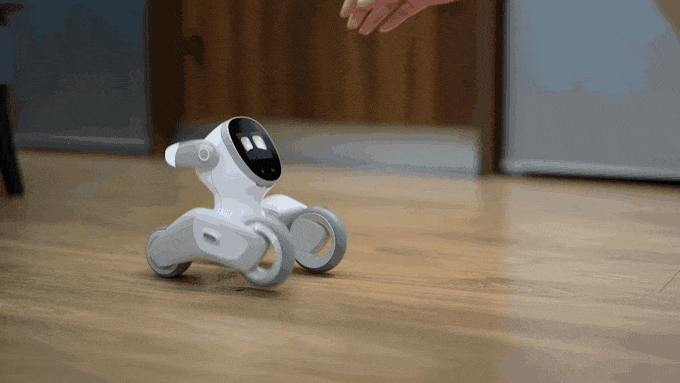 Loona's Perception
Loona sees you
With a high-definition RGB camera below her face and a CPU with up to 5 Tops of computing power, Loona sees you!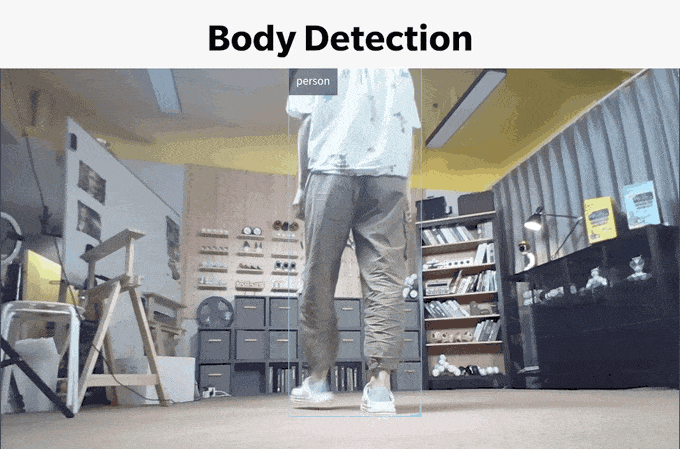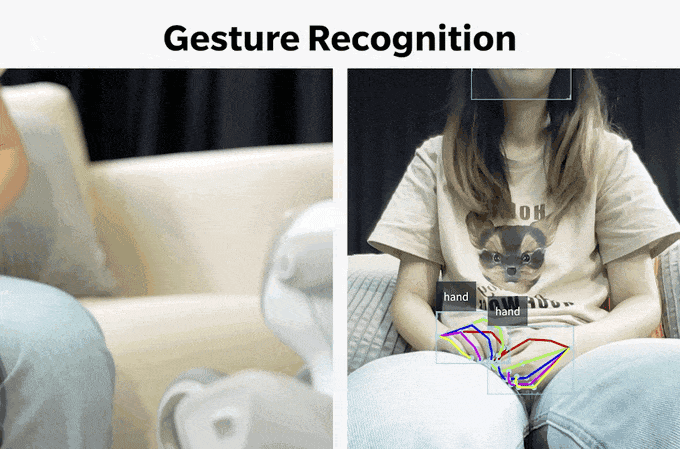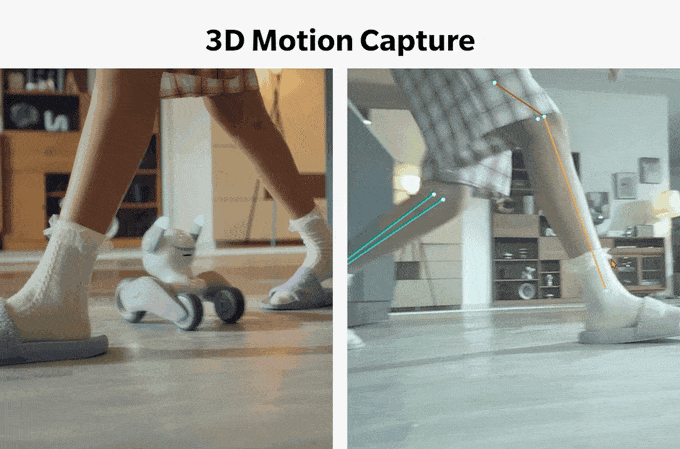 Loona can perform face recognition, body detection, gesture recognition, 3D motion capture, object recognition, emotion perception, label recognition, and more. Through her visual power, you and Loona have tons of fun interactions, such as her running after the ball and following you. You know, like a pet.  
Loona hears you
Loona can identify the sound source. Try calling her from behind and she will quickly run to you!
Powered by Amazon Lex, Loona is able to recognize and understand voice commands and provide feedback while keeping your information secure. 
We will keep updating the voice commands as well as the interactive contents. All the updates are FREE, and there will be no subscription fees!
Other features
Loona has a 3D-ToF (time-of-flight) camera that detects environmental obstacles and generates data to help her move swiftly in the space and navigate in the environment. She can also integrate an RGB camera to capture and track moving objects.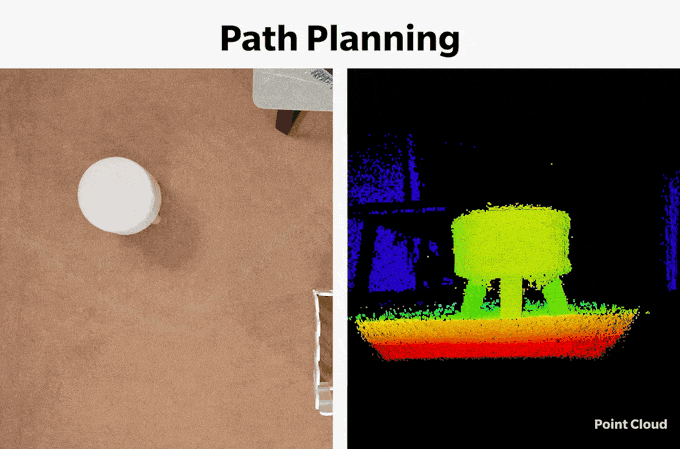 With 3D-intelligent trajectory planning, Loona moves freely around the house.
Loona knows how to prevent herself from falling when an edge is near.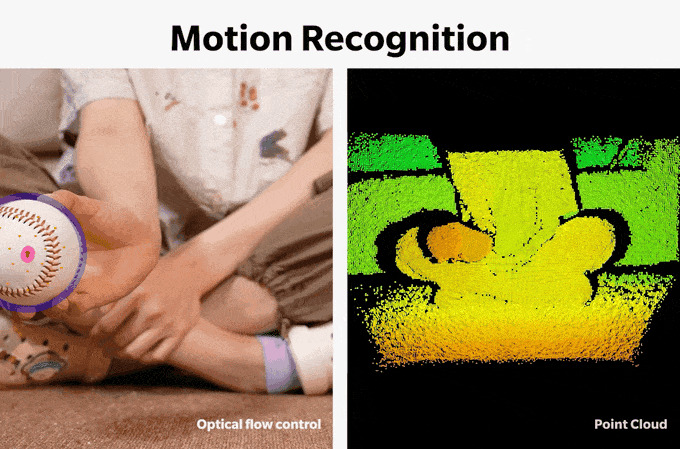 Using an RGB camera, Loona is able to detect motion and play fetching.
Loona has got six motors, and her wheels move with the help of two brushless servomotors.  
Using her legs, ears and eyes, Loona has over 700 expressions. Here are some of them. 
Loona can map the surrounding environment quickly and move in a 360-degree radius.
Loona can balance herself on two wheels! She can stand, roll over and even pop herself back up!
Specifications
Remote Control
Loona is equipped with a camera and a speaker, so when you're away,  You can monitor your home through Loona's camera.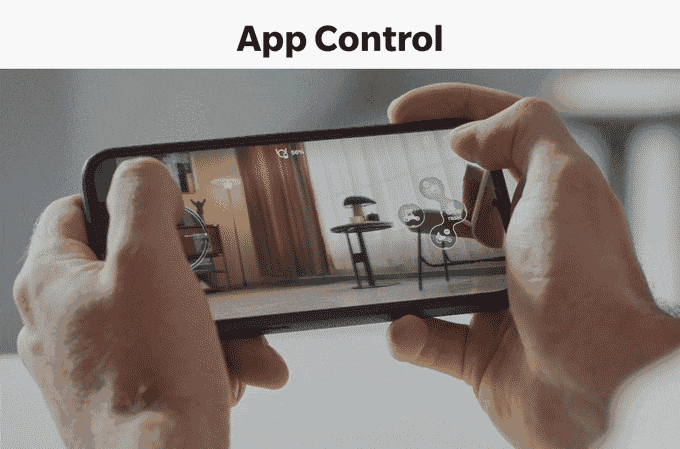 Through Lax and KVS based on AWS, it supports more security standards and compliance certifications than any other offering, including PCI-DSS, HIPAA/HITECH, FedRAMP, GDPR, FIPS 140-2, and NIST 800-171 . It satisfies compliance requirements for virtually every regulatory agency around the globe. 
Loona is equipped with a camera and a speaker, so when you're away,  You can monitor your home through Loona's camera.
Your pet's best friend
And if you have another pet, Loona would love to keep it company. Loona can connect you with your pet from afar.
What's in the box